Parts
All prices are pickup at Ogdensburg, WI. Shipping and/or freight charges are extra. All Wisconsin residents must pay sales tax. We accept Visa, MasterCard, check, money order, and cash. All prices are U.S. Dollars.
****PLEASE NOTE: IF PAYING BY CHECK YOUR ORDER WILL NOT BE FILLED UNTIL YOUR CHECK IS RECEIVED****
This is only a partial list of the parts we sell. For additional part inquiries, please call or email us.
IMPORTANT SHIPPING INFORMATION

Radiant Heat
Heat Exchangers
Replacement Parts
Water Treatment Solutions
Miscellaneous Parts
Here are some of the more commonly used fitting and tools for Radiant Heating applications: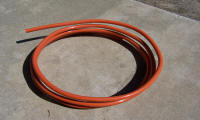 Pex-Al-Pex Pipe
Used for radiant heat applications.
| | |
| --- | --- |
| Size | Price per Foot |
| 1/2" 300ft or 1000ft Roll | $0.72 |
| 3/4" 100ft or 300ft Roll | $1.10 |
| 1" 100ft, 300ft, or 500ft Roll | $1.65 |
Male SWT Adapters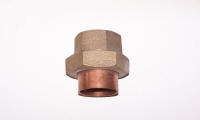 Male NPT Adapters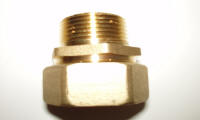 Couplings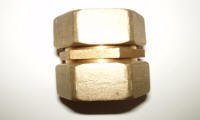 Elbows
90 degree elbows available in different sizes.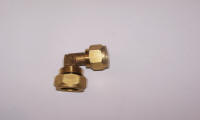 Tee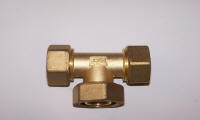 Mini Ball Valves
Used in radiant heat applications.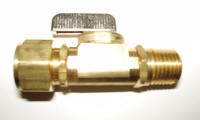 3 Way Tempering Valve
Used to regulate temperature for radiant heat applications; provides a constant water temperature.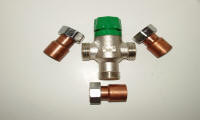 Beveling Tool
Used to bevel pipe so the O-rings remain intact.

Cutter
The perfect tool for cutting Pex-Al-Pex Pipe.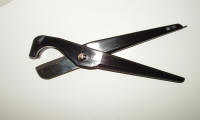 Copper Manifolds
Will cut to order, up to 2 loop and 6 ft long. Used in in-floor heating applications


| | |
| --- | --- |
| Size | Price Each |
| 1 1/4" | $12.00 |
Time Saver Pipe
All in one: Pex-Al-Pex insulated and encased in a flexible tile, makes it easy to roll out your pipe and go! Truly a time saver!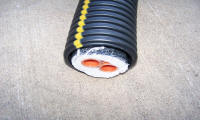 | | |
| --- | --- |
| Item | Price |
| Time Saver Pipe | $6.75 per ft. |
Return To Top
We sell exchangers that can heat your home, pool, domestic hot water, etc..:
Water to Air Exchangers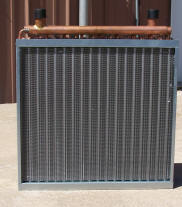 Plate Exchangers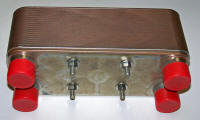 Pool Exchangers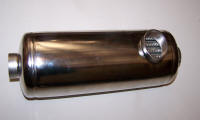 High Output
For domestic hot water. This unit comes with a Grundfos bronze pump and a tempering valve.


| | |
| --- | --- |
| Item | Price Each |
| High Output with pump and tempering valve | $585.00 |
Domestic Side Arm
For domestic hot water. This unit is made from Stainless Steel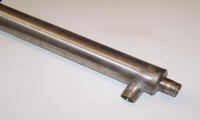 These are the parts found on your furnace
Aquastat
Hot water temperature control. May be mounted horizontal or vertical. Strap-on also available.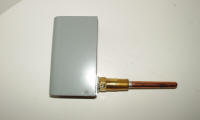 Draft Blowers
Which size do you need? If your serial number is below 1500, you have two different size blowers. The top blower is 148 CFM, the bottom blower is 70 CFM. If your serial number is 1501 through 3224 both blowers are the same, 70 CFM. If your serial number is 3225 or higher the top blower is 148 CFM, the bottom blower is 70 CFM. The 70 CFM blower is the one shown, it has a round flange and attaches with 3 screws. The 148 CFM has a square flange and attaches with 4 screws. The 465 CFM Blower (not shown) is used with the 63,000 BTU Unit Heater, as well as on the Johnson 7900, 9000, and 9900 Indoor Wood Furnaces.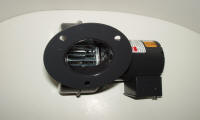 Grundfos Pumps
The pump needed depends on the distance from the furnace to the building being heated. Up to 150 ft would use 15-58, over 150 ft uses 26-99. The 1510-B7 is used for domestic hot water.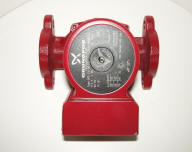 Solenoid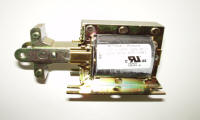 Stove Hookups
Stove Hookups come as either a single hookup or a double hookup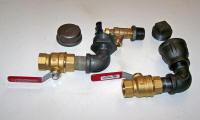 Wye Strainer
Used as a filter.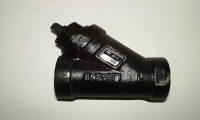 Replacement Owners Manual
Owners Manuals include shipping in the price (U.S. Only) and are shipped via U.S. Mail. Choose either outdoor: Junior, Little, Big John Replacement or indoor: Johnson Energy Converter Models:J5500, J5510, J7700, J7710, J6600, J6612, J8800, or J-8812 Replacement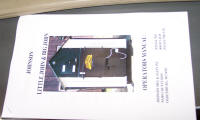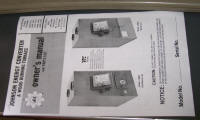 Replacement Grate
Replacement grate for a Little John or Big John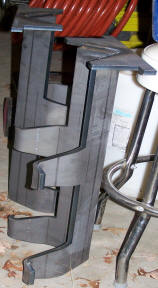 Replacement Doors
Replacement doors for the Big John and Little John (not shown)
Door Rope Gasket
Replacement gasket for the firebox or ash door. Must use high temperature silicone to attach.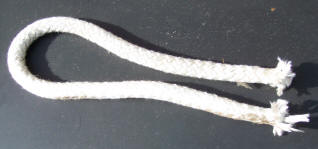 High Temperature Silicone
Used to attach door rope gasket, use 1 tube per door.


Replacement Bypass Plates
Replacement bypass plates for the Big John or Little John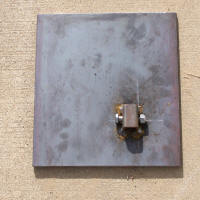 Replacement Bypass Rods
Replacement bypass rods for the Big John or Little John.


These are the water treatment solutions to protect your investment!
Water Sample Kit
Request a sample bottle kit. Draw your sample from your furnace and return to us for testing.
Water Treatment 101
This water treatment is an anticorrosive that helps prolong the life of your furnace. On average it will take one jug to treat a Little John and two jugs to treat a Big John. This is an approximation, as all water is different, and you water must be tested to make sure that the treatment is at a proper level.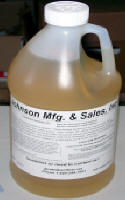 Prep Solution 102
A metal cleaner and conditioner, using this before the first use and every two to three years during your clean and flush makes perfect sense. New stoves will use one bottle, but older, dirty stoves will use two.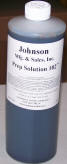 Water Softener Kit
Don't have soft water at your tap? Try the water softener kit. Easily attaches to a garden hose providing soft water to fill your furnace. Filters and housing sold separately. Each filter treats approximately 300 gallons. Housing (shown) is reusable.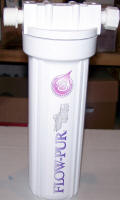 Water Test Kits
Want to keep track of your water in your furnace yourself? Water test kits allow you to do it yourself. Easy to follow instructions included. Two sizes to choose from. Large has approx 50 test, small has approx 10 tests. Please note the test kits have a shelf life of only one year.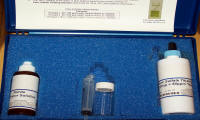 Additional parts that are needed and/or nice to have.
Shutoff Flanges
Useful to shut off your water supply if you need to change out a pump.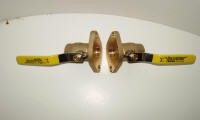 Temperature Gauge
Hot water temperature thermometer with well. Works on all Johnsons and most other outdoor furnaces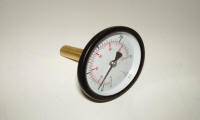 Thermostats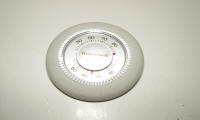 Unit Heaters
All in one unit that works well in shops, garages, etc. Available with 24 Volt control or 110 Volt thermostat optional.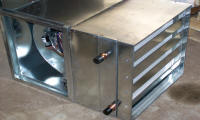 148,000 BTU Air Handler
Air Handler 148,000 BTU, 1" headers, 24V controls, adjustable 3 speed fan.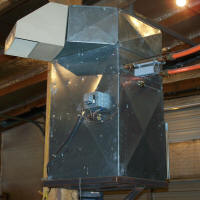 Fan Center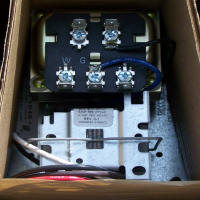 Ratchet Straps
2" Ratchet Straps 27 feet long with chain end.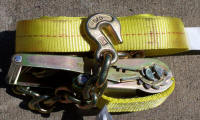 IMPORTANT SHIPPING INFORMATION: All shipping prices quoted are maximum amounts. If the actual cost to ship your package is less then what your shopping cart shows you will be charged the lesser amount. Please check your invoice for the amount that you were charged. YOU WILL NEVER BE CHARGED MORE THEN THE AMOUNT SHOWN WHEN YOU CHECK OUT. If you would like to know what the exact shipping price will be, you may email me with a list of products that you will be ordering along with your shipping zip code and I can calculate the exact price.
IMPORTANT TAX INFORMATION FOR WI RESIDENTS:THE STATE OF WI REQUIRES THAT WE COLLECT THE TAX SPECIFIC TO YOUR COUNTY. COUNTY TAX RATES WILL BE CALCULATED BASED ON YOUR ZIPCODE AND ADDRESS INFORMATION. DUE TO OUR INTERNET SOFTWARE WE ARE UNABLE TO CALCULATE INDIVIDUAL TAX RATES AND 5.5% IS THE DEFAULT. PLEASE CHECK THE INVOICE ATTACHED TO YOUR PACKAGE FOR YOUR EXACT TAX AMOUNT.